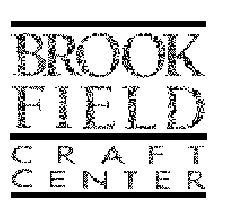 .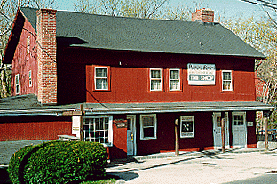 A Non-Profit Center for Crafts Education
---
Founded in 1954, the non-profit Brookfield Craft Center has been promoting and preserving the skills & values of fine craftsmanship through innovative educational and exhibition programs for over four decades. The Center strives to engender creativity, fine design, and quality craftsmanship. The Center offers one of the widest and most varied hands on workshop curriculums in the nation in more than 200 topics each year. In 1982 Brookfield Craft Center received our state's highest award for excellence in the arts, The Connecticut Arts Award.
In addition to the traditional subjects of ceramics, weaving, metalsmithing, woodworking and glass, the Center offers many uncommon topics including boat building, business and marketing, and decorative arts. Workshops are taught by nationally respected visiting artists who come to the Center from across the nation.
The campus is located in Brookfield, Connecticut, ten miles north of Danbury on Route 25 overlooking the Still River. Facilities include: seven teaching studios, an exhibition gallery, a retail shop, housing for visiting faculty and administrative offices which are housed in four colonial vintage buildings on two and a half acres.
The Center offers extensive scholarship programs plus an innovative hour-for-hour volunteer work/study program. The Center is support primarily by tuitions and retail sales with supplemental funding coming from federal, state, and private sources.
The Center publishes a quarterly program guide. It is available free of charge by contacting the Center.
Brookfield Craft Center the Center is recognized as one of the finest nonacademic schools for creative study in America. The Center welcomes those with an interest in creativity and fine craftsmanship to participate without regard to race, religion, or national origin.
---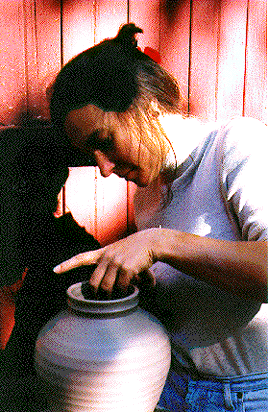 Gallery

News

Restoration Project

Special Projects

Videos

Request a Free Catalog
---
Contact the Brookfield Craft Center
Brookfield Craft Center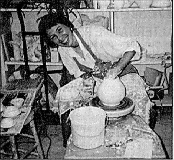 P.O. Box 122
Brookfield, CT 06804-0122
phone: 203-775-4526
fax: 203-740-7815
Directions:
Brookfield Craft Center is located on Route 25 in Western Connecticut just east of the Intersection with Route 7. About one hour's drive from Hartford, New Haven, Stamford or White Plains. Take Exits 7 or 9 off Interstate 84.
---