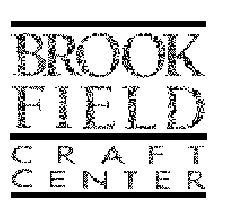 .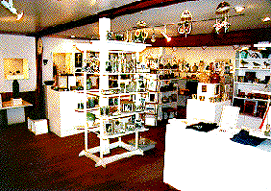 Brookfield Gallery
---
This Winter in the Lynn Tendler Bignell Exhibition Gallery
LOW FIRE: LIMITLESS POSSIBILITIES
A group exhibition of both functional and sculptural objects, curated by potter, teacher and author LYNN PETERS, produced by clay artists who work with "low fire" techniques. Ms. Peters finds the versatility and freedom of the medium inspires work with a tremendous variety of color, texture and surface design. January 24 - March 7, 1999
GLASS PLUS: NEW APPROACHES
Curator MARY ELLEN BUXTON-KUTCH has gathered work from a number of prominent glass artists who incorporate other materials, such as metal and neon, into their glass pieces. The artists work in various glass techniques such as fusing, slumping, casting, lampworking and blowing. March 21 - May 2, 1999.
---