!- Author: Kathleen McMahon (http://www.craftweb.com/) --> <!- Date: August 26, 1995 Revision 1.0 --> <!- Revised: December 31, 1996 Revision 2.0 --> <!- Purpose: Brookfield Craft Center -->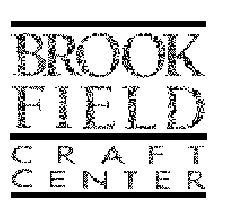 .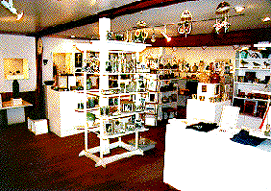 Brookfield Special Projects
New Blacksmithing Shed Planned
For years we have had our eyes on the lovely, secluded clearing at the end of the drive above the clay and wood studios as the ideal location for a permanent forge. In the Spring this dream will begin to become a reality as a special team of volunteer timber framing students construct an authentic post and beam structure on that site. This small shed will serve as our storage space for materials and tools and will be used for workshops by our blacksmithing faculty many of whom come from across the country to teach their craft. The project is made possible by a generous donation from former Board of Trustees President, Carol Pascal Donahue. With the promise of this new facility we are now sending out a call to friends and supporters to donate smithing tools and equipment to be used in the new "BCC Forge". We need anvils, forges, blowers, tongs, hammers and any of the myriad tools traditionally used in forging hot iron. If you find "Grandpa's anvil" sitting in the back of the garage, here's an opportunity to "let it sing again" for a new generation of smiths.

If you have tools or equipment to donate call Jeffrey Havill at the Center 203-775-4526 extension 105. Jeff will be happy to work with you on evaluation and delivery. An exciting artist rendering of the completed blacksmithing shed was created for us by Russell Childs.

Call 203-775-4526 for more information.
---